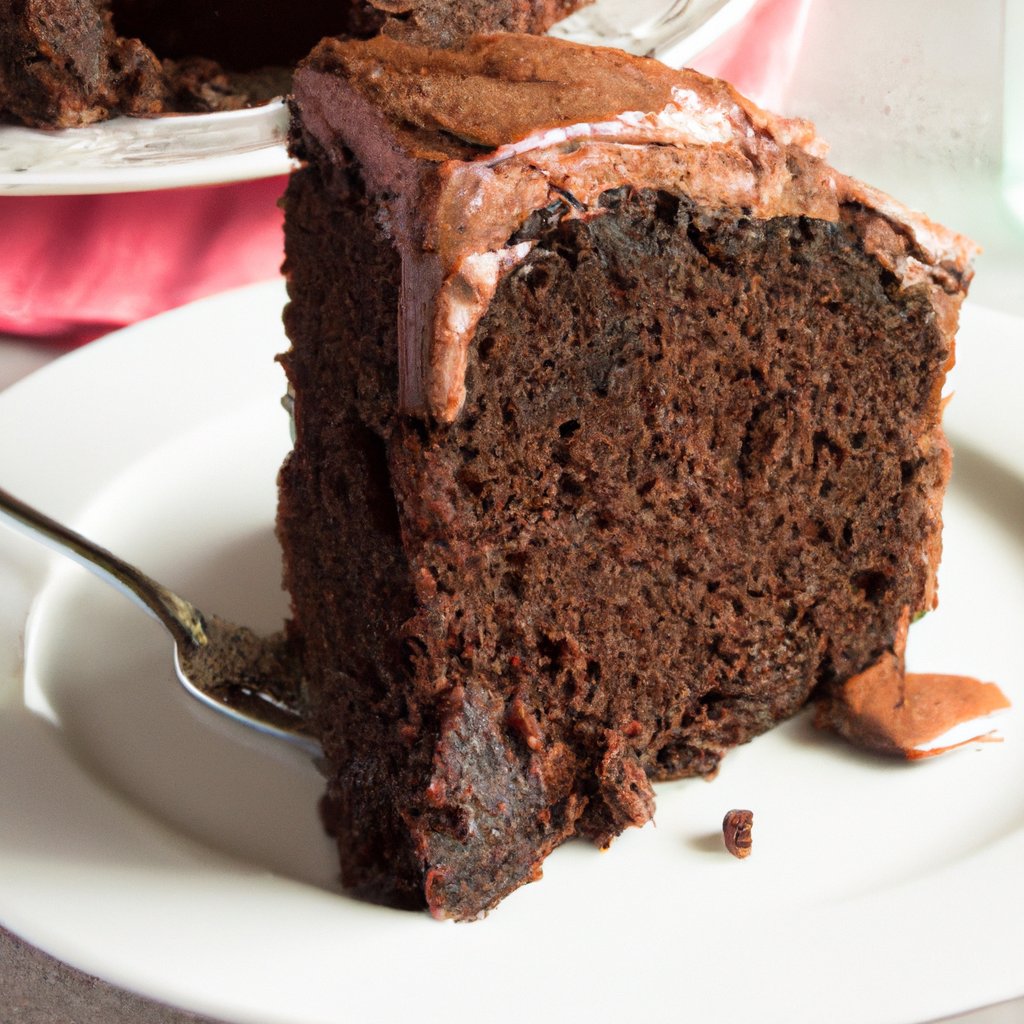 STOP SCROLLING! If you're a die-hard chocolate lover, buckle up because I'm about to take you on a mouth-watering journey to the world of CHOCOLATE DEPRESSION CAKE – a luscious, guilt-free treat that has ZERO milk, eggs, or butter! Intrigued? Keep reading and you'll thank me later!
First things first, let's dive into the intriguing history behind this masterpiece. Depression Cake, also known as Wacky Cake or War Cake, has its roots in the Great Depression era. During that time, ingredients like milk, eggs, and butter were scarce, forcing home cooks to get creative and whip up delicious desserts with limited resources. The result? A scrumptious, budget-friendly cake that still delights taste buds to this day!
Did you know that baking has been linked to numerous mental health benefits?
Studies have shown that engaging in baking activities can help reduce stress, boost mood, and promote mindfulness. When you're measuring ingredients, mixing batter, and decorating your cake, you're also taking time to focus on yourself and practice self-care. So not only is this Depression Cake recipe a treat for your palate, but it's also a recipe for mental well-being!
But wait, there's more! This heavenly cake is not only a delight to your taste buds, but it's also an ode to resilience and resourcefulness! Just imagine, creating such a decadent dessert without milk, eggs, or butter – the ingredients we usually can't do without in a cake!
Now, let's dive into the magic of this Chocolate Depression Cake!
INGREDIENTS
All-purpose flour (2 cups)
Granulated sugar (1 ½ cups)
Unsweetened cocoa powder (⅓ cup)
Baking soda (1 ½ teaspoons)
Salt (½ teaspoon)
Vegetable oil (½ cup)
White vinegar (1 tablespoon)
Pure vanilla extract (1 teaspoon)
Cold water (1 cup)
DIRECTIONS
Preheat your oven to 350°F (175°C).
Grease an 8-inch square or round cake pan.
In a large mixing bowl, whisk together the flour, sugar, cocoa powder, baking soda, and salt.
Create a well in the center of the dry ingredients and add the vegetable oil, vinegar, vanilla extract, and water.
Mix until the batter is smooth.
Pour the batter into the greased cake pan and smooth the top.
Bake for 30-35 minutes, or until a toothpick inserted into the center comes out clean.
Let the cake cool in the pan for 10 minutes, then transfer to a wire rack to cool completely.
Can I Freeze This Chocolate Cake?
Absolutely! This Depression Cake is freezer-friendly, making it perfect for those days when you need a quick, delicious dessert.
THE CHOCOLATE ADVENTURE CONTINUES
While this cake is already a chocolate lover's dream, you can take it to the next level by adding some tasty toppings! Here are some ideas to get your creative juices flowing:
Dust it with powdered sugar: A classic, simple way to make your cake look elegant and irresistible!
Drizzle with a chocolate glaze: Combine 1 cup of powdered sugar, ¼ cup of unsweetened cocoa powder, 2-3 tablespoons of water, and 1 teaspoon of pure vanilla extract in a small bowl. Whisk until smooth and drizzle over the cooled cake for a glossy, mesmerizing finish!
Top with a dollop of dairy-free whipped cream: For those who love a creamy contrast to their chocolate fix, add a generous dollop of dairy-free whipped cream on each slice before serving.
Add fresh fruit: Pair your cake with the natural sweetness of fresh berries! Arrange raspberries, strawberries, or blackberries on top of the cake for a burst of color and a delightful fruity touch.
Sprinkle with your favorite nuts: For an added crunch, sprinkle some chopped almonds, pecans, or walnuts on top of your cake. The nutty flavors perfectly complement the rich chocolate!