If you like cucumbers you will love the way they are complimented by avocado. It's like mom and apple pie…they just seem to go together. The freshness and crunch of cucumber blends wonderfully with the soft richness of avocado. Give this simple recipe a try.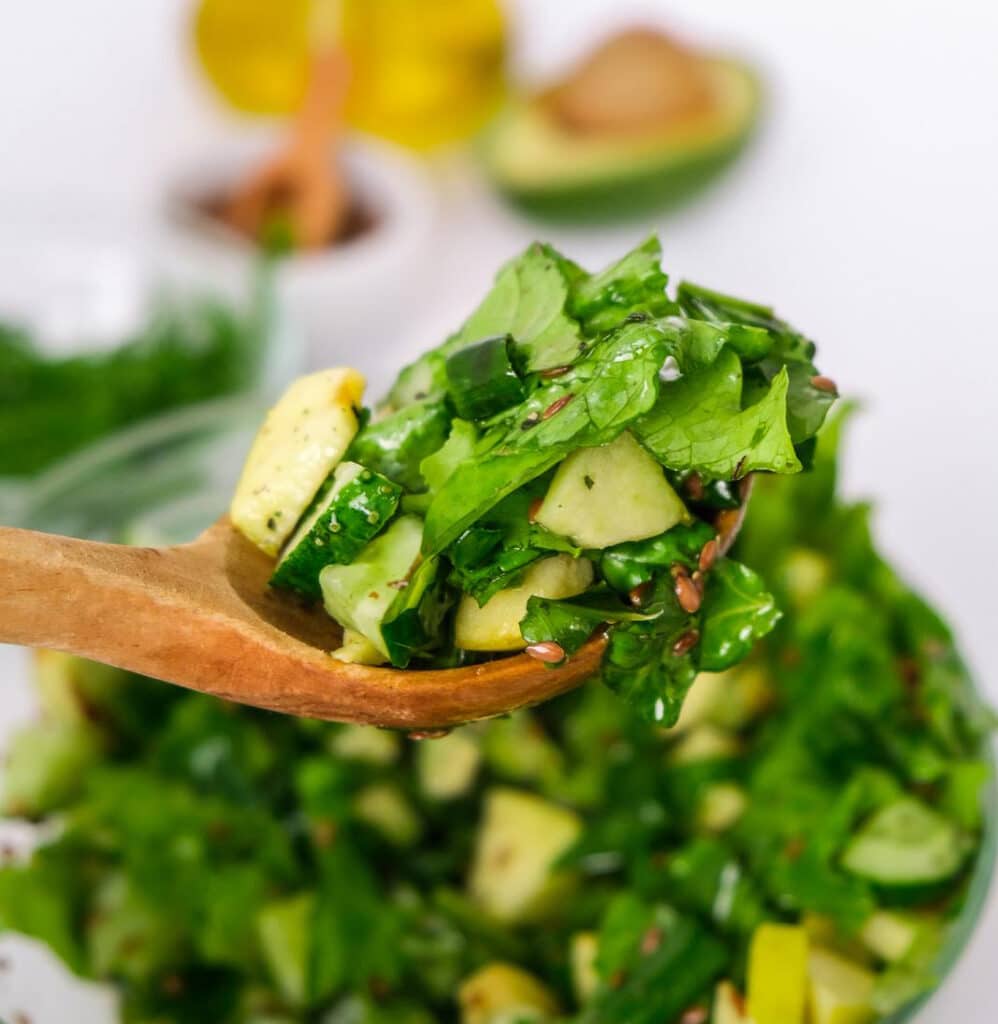 Avocado and Cucumber Salad
Prep Time: 40 minutes
Cook time: 0 minutes
Total time: 40 mins
Yield: 2 large servings
Ingredients:
– 2 Cucumbers, cubed
– 2 Avocados, cubed
– 1 clove Garlic, minced
– 4 tablespoons Fresh Cilantro, chopped
– 2 tablespoons Green Onions, minced
– 1/4 teaspoon Salt
– Fresh Ground Pepper to taste
– 1/4 large Lemon
– 1 Lime
Instructions:
1. In a large bowl, combine cucumbers, avocados, and Cilantro. Stir in remaining ingredients, squeezing lemon and lime over the top and toss.
2. Cover, and refrigerate 30 minutes before serving.