This salad is an interesting blend of popular ingredients you are sure to love. Add optional ingredients as desired.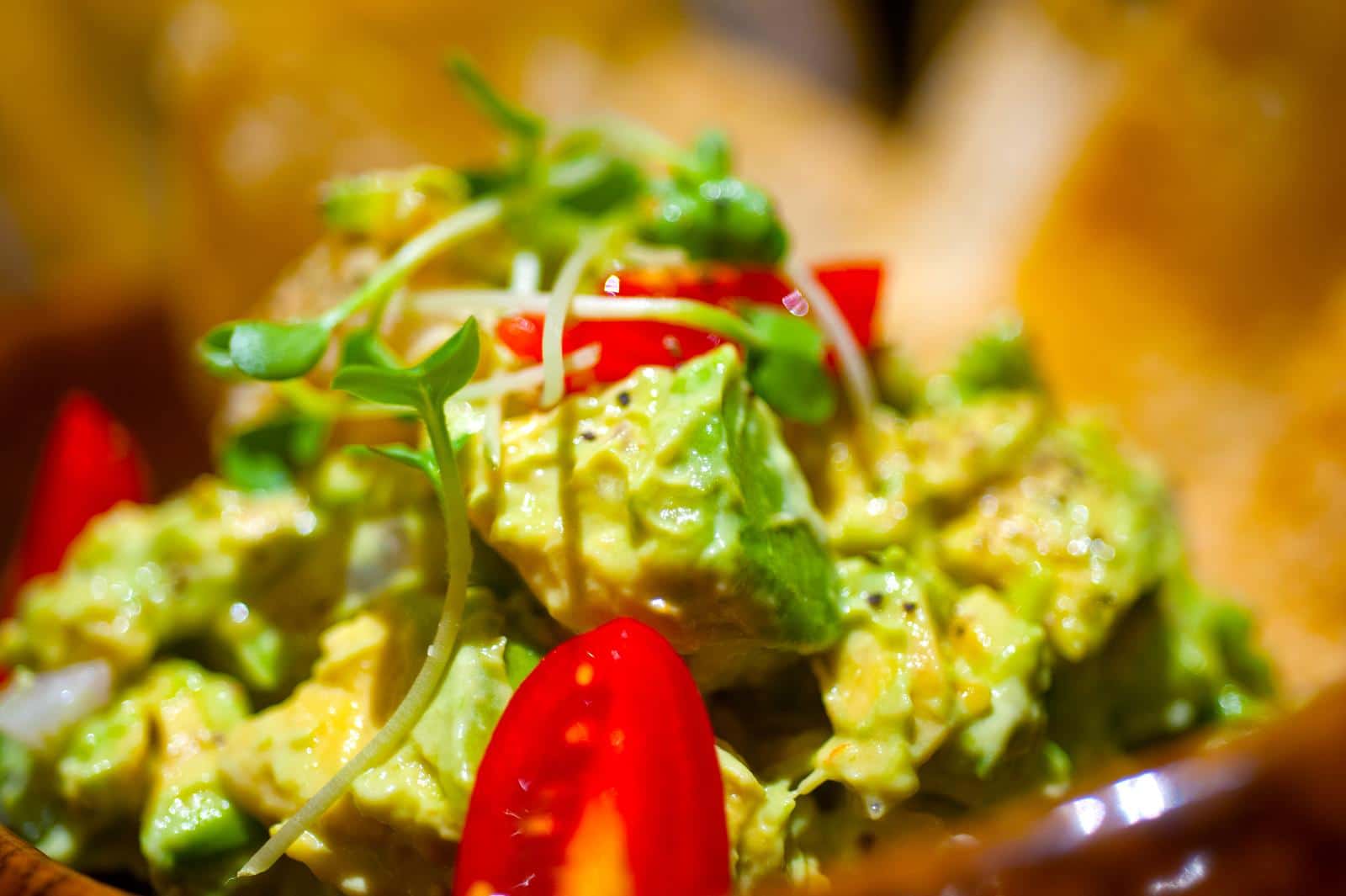 Avocado Tomato Salad
Prep Time: 50 minutes
Cook time: 0 minutes
Total time: 50 mins
Yield: 4 servings
Ingredients:
– 5 tomatoes, quartered
– 2 avocados, peeled, pitted, chopped in bite size pieces
– 2 tablespoons extra-virgin olive oil
– juice of one lemon
– 1/3 cup red onion, sliced
– 1/4 cup pine nuts, toasted light brown in the oven
– 1/3 cup Parmesan cheese
– OPTIONAL ADDITIONS:
– Italian Salad Dressing, as needed
– 1 cucumber, sliced
– 1 teaspoon dried dill weed
– 1 small apple, peeled and cut into wedges
Instructions:
1. Place tomatoes, onion and avocado in a large bowl. Add any optional ingredients, if using. Drizzle with olive oil. Add lemon juice and salt. Mix well.
2. Refrigerate for 30 minutes.
3. Remove from refrigerator and transfer to individual serving salad bowls. Cover top with pine nuts and Parmesan cheese.
4. Allow each person to add Italian dressing at the table if desired.