Copper bathroom sinks are becoming increasingly popular because they are not only beautiful but very functional too. They are not cheap, so they would not be within everyone's budget, but if you can, there are several reasons why you might go for copper bathroom sinks.
Low Maintenance and Cleaner Sinks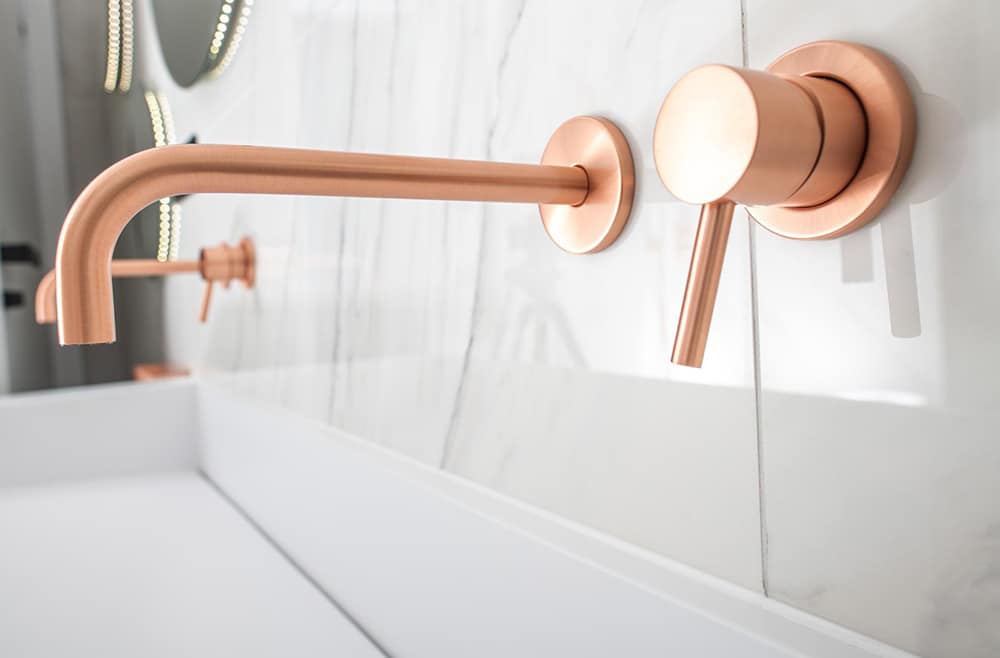 Built to last you have to do very little to copper sinks once they are installed. Sure, they tarnish with age and the copper takes on a unique patina, if left alone to oxidize naturally. It slowly turns a wonderful bronze color. Soap and water is all the cleaning it needs, no harsh cleaners. They can, if you want, be treated to retain their original coloring, or at least close to it. Made from thick sheets of copper, they absorb noise, so you don't have to worry about feeling you're inside a bell if you drop your tooth mug into the basin!
Copper bathroom sinks offer a high standard of sanitation. Its naturally antibacterial surface means that bacteria do not live for long on its surface – a few hours, as opposed to a few days, which is the life expectancy of bacteria on stainless steel.
Added Elegance
Copper bathroom sinks add an extra air of elegance to any room, no matter how small or how large. Most are made exclusively by hand, which is why they don't come cheap, but it means they can be found in styles to fit virtually every bathroom décor. The fact that they come on different treated finishes to give a variety in color helps with that. Hammered finishes can also be found, which add a real touch of artwork to the most utilitarian of household appliances: the sink. Because copper is hammered into shape anyway, and these unique marks are all part of its charm, you don't have to be such a perfectionist. A few knocks and scrapes only add to the beauty of copper bathroom sinks. They are strong enough to last a lifetime.
A Few Words of Warning
Copper bathroom sinks are quite a big investment. You need to make sure you are buying one that is of high quality. Less expensive copper sinks are made from recycled copper and may be only ninety per cent copper, which is perhaps not what you thought you were buying at all. They may also not last as long as the real deal in copper bathroom sinks so they will end up costing you more in repair and replacement in the long run.
So, there are real practical and health and hygiene advantages to having bathroom copper sinks; if you can afford them, you are getting a really beautiful addition to any bathroom. No matter what the style, you can buy or have made, just the right copper bathroom sinks for your needs.