Currently, our house is full to the hilt with half-started and incomplete projects.Money has been a bit tighter than normal (the Mustang began dying a slow death, forcing us to purchase a more reliable vehicle. Hello, car payment!)…But in an effort to keep progress rolling in the Dream Home, we've started as many "free projects" as one can possibly manage under a single roof (i.e. Utilize the junk already laying around the abode)
This may or may not be a good thing
So please bare with us as I ramble on about our ottoman, dining room tables, and now staircase,
but leave you hanging for more info.I swear, we'll get around to all of them again in no time!Note- The Dream Home Crew is not responsible for any whiplash that may occur due to the reading of our blog
Now, about that staircase…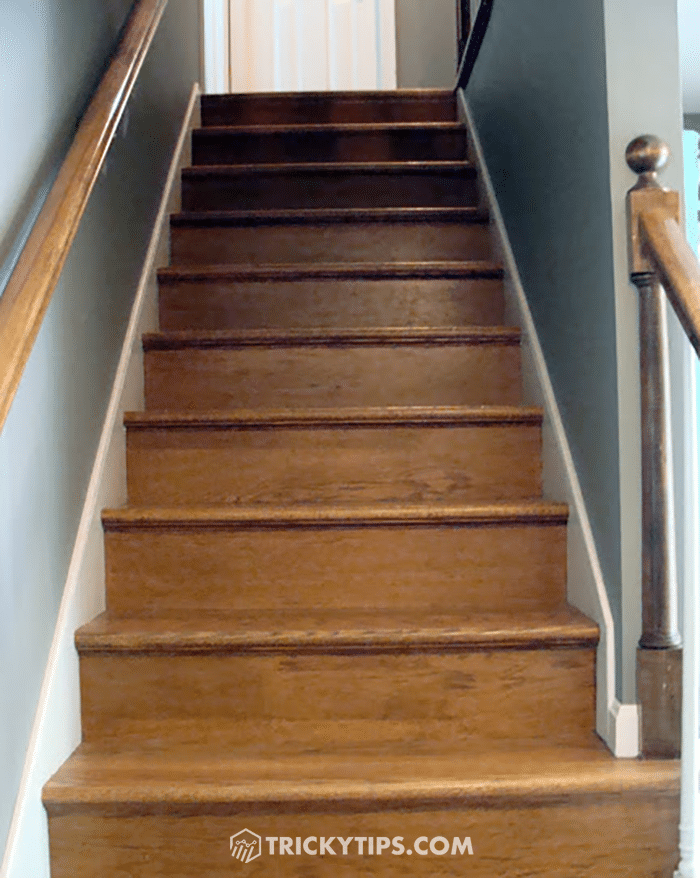 But what would you say if I told you that the vibe we I was going for looked a bit more like this…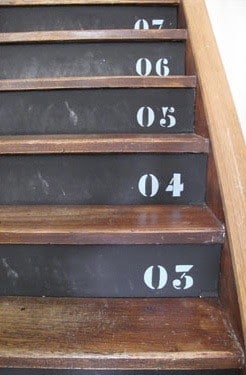 Okay, "keeping it real" time.
My stairs will never be that dark.
They will also never be so gloriously scuffed.
Mr. Dream Home could not get down with either of those ideas.
But the fact that I got him to agree to the idea at all is a major score in my book.
Plus, Im pretty sure he was just waiting for an opportunity to snap embarrassing pictures of me from unflattering angles…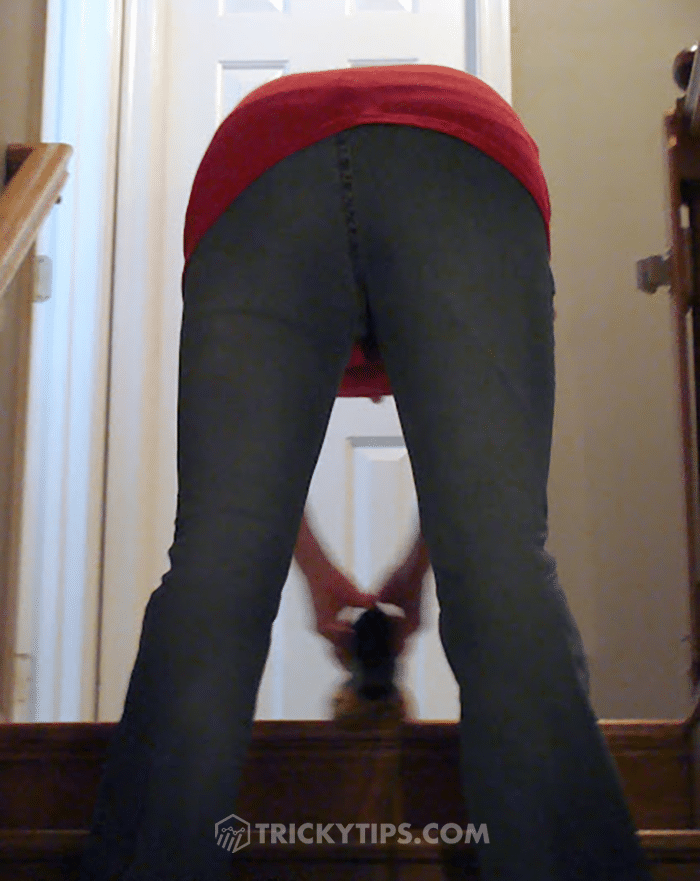 So one afternoon, while Justin was out giving our mischievous pup Rufus a bathe down after he'd spent the morning rolling in a pile of dead animal goo, I sanded the life out of those stairs.And they looked as if they'd never been touched…Seriously, three hours come and gone. Nada.Rufus wasnt too pleased with the situation either.
Maybe the sander needed a bit of manly-man strength?Because once Justin took over they job, we were rollin'!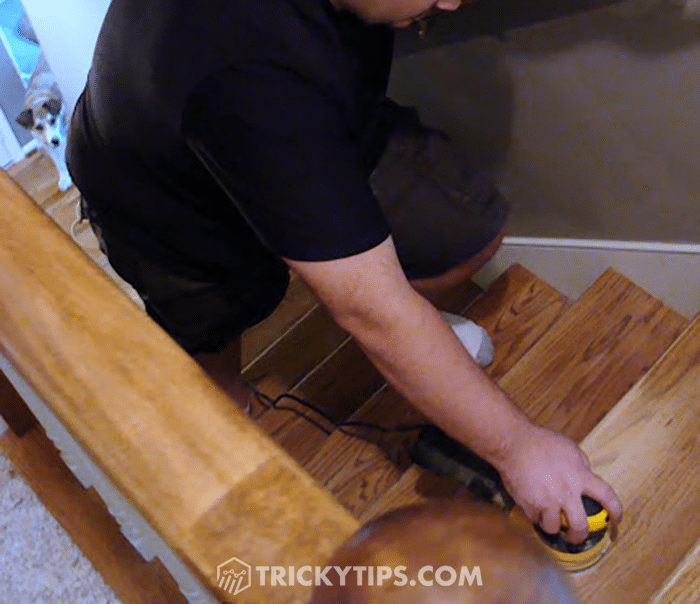 Going for a more "worn over time" look versus the scuffed and scarred appearance of the inspiration photo, Justin sanded away the stain in the center of the treads.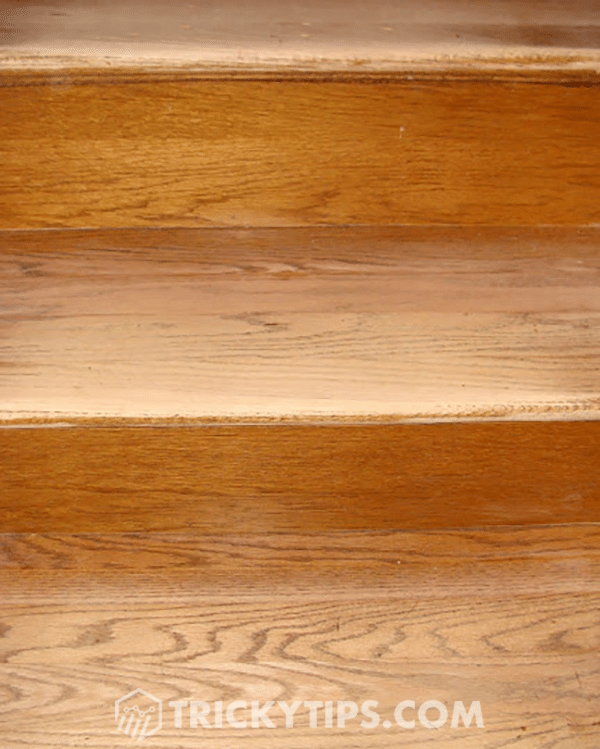 Next on the agenda, and my favorite part, beating them with a rather large hunk of chain.Sounds fun right?They'll also get brushed over with a bit of darker stain….and I cant wait!