The first "themed party" this year was simply perfection for combating this dreadful summer Southern heat. An Ice Cream Sundae party!Now, Id like to disclaimer that this was a small and intimate gathering of friends.The decor was understated.  Yeah…that's the word Im going with.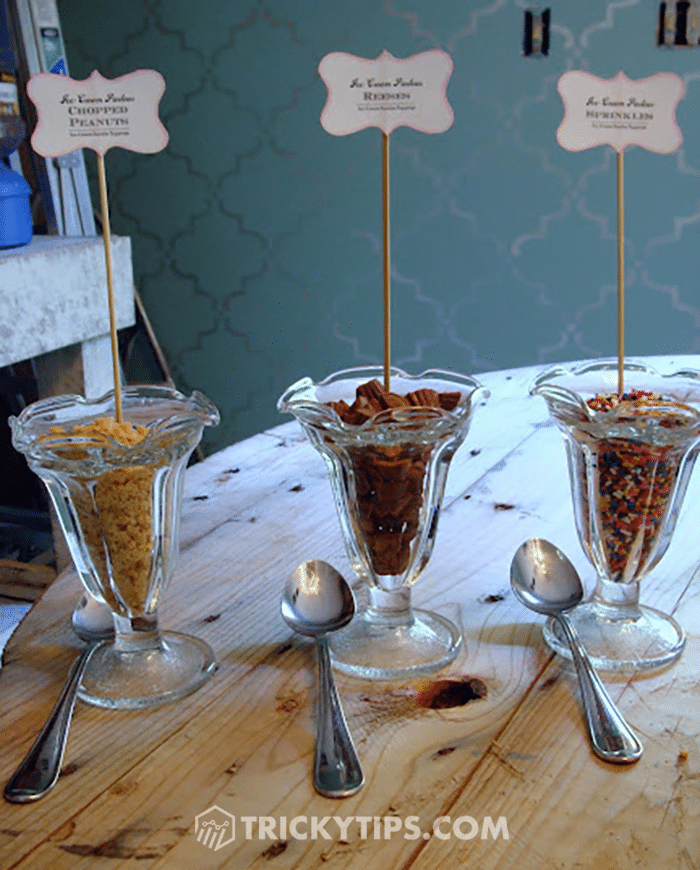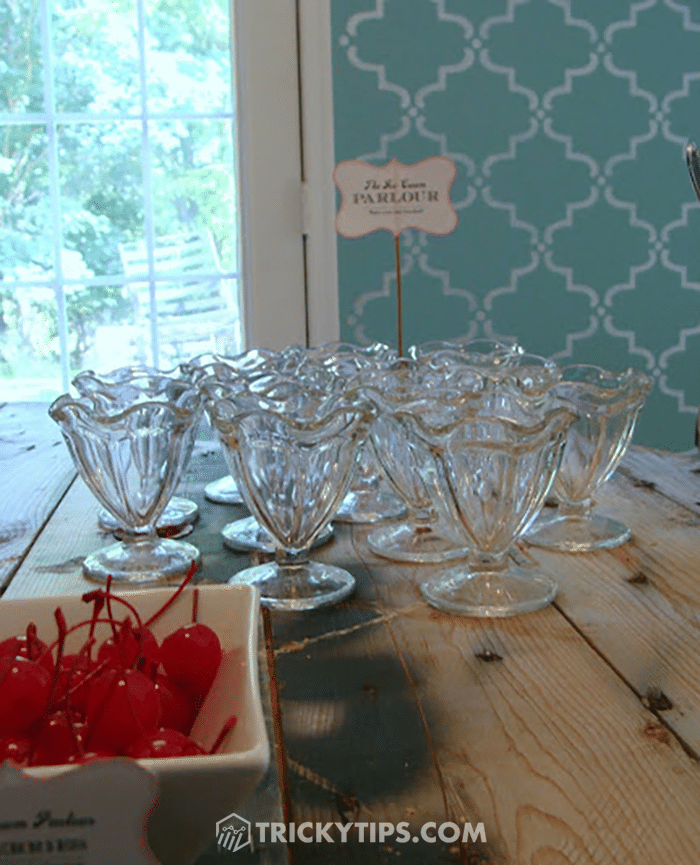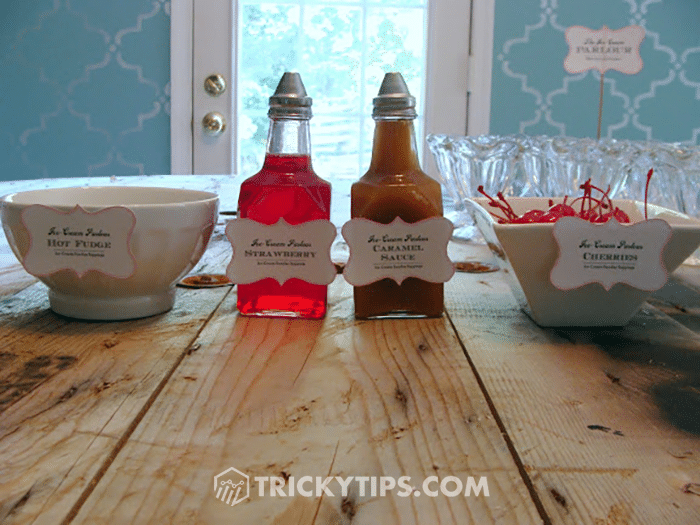 For toppings we decided on maraschino cherries (with the stem of course), crushed peanuts, sprinkles, Reese's, hot fudge, caramel syrup, strawberry sauce, and whipped cream.Yum!!
Sources: Sundae glasses – Goodwill Printable and Editable signs – Eat Drink Chic
In an effort to keep the costs of this gathering down, while still enjoying the company of our friends, the decor ended here.
Pizzas were ordered.
Ice cream was consumed.
Rockband was played.
And you know what?
People loved it.
Just goes to show that a little effort goes a long way….and that you dont need to spend $500 to have a killer party.