The red, sour and bitter cranberry may not be one of your top favorites, but you might just change your mind after reading this article about its oil essence. Cranberry seed oil is the only natural oil with the perfect proportions of Omega 3 and essential fatty acids.
It is packed with so much nutrients that it is widely used as an essential oil for your skin–but did you know the wonderful benefits it can give to your Hair and Scalp?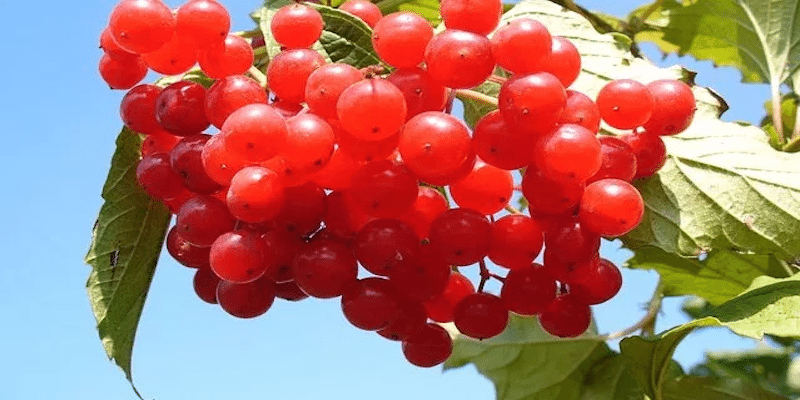 Cranberry Seed Oil Benefits
Before the discovery of its benefits for hair, cranberry oil has been long used as skin moisturizer. It has too many skincare benefits that are hard to ignore!
Anti-aging: Cranberry seed oil is a great anti-aging moisturizer since it has potent antioxidants such as Vitamin E. It helps boost skin elasticity and prevent the appearance of age spots. People using this oil as a moisturizer reportedly noticed firmer and healthier skin.
Natural sunscreen: Natural and raw cranberry seed oil is said to have a natural sun-blocking property. Applying it will add an extra layer of protection against UV rays.
Moisturizing and Soothing: The moisturizing properties of cranberry seed oil is unquestionable. It's even greater that it soothes inflamed skin and prevents you from getting eczema and other skin allergies. It has anti-inflammatory properties that relieves your skin from rashes and antibacterial properties, which prevent breakouts caused by harmful microorganisms.
What's in the Cranberry Seed Oil?

The secret behind the extreme potency of the cranberry seed oil lies with its massive amount of nutrients, vitamins and fatty acids. All you need to do is: add 2-3 drops to your favorite shampoo or conditioner. It gives your hair freshness, brilliance and luster. Or, a few drops are sufficient to apply to your hair and scalp.
Take a look at its composition a little closer and learn how it is beneficial for your hair and scalp:
Vitamin A
Vitamin A is an essential part of cell's growth. Skin, for example, has a super fast skin turnover, which means that millions of cells are dying each day. That gives rise to newer and healthier cells.
Your hair is the fastest growing tissue and vitamin A helps produce healthy cells that promote long and healthy hair.
Vitamin A deficiency can result in lots of problems, including hair loss.
Vitamin E
Vitamin E is a known antioxidant, which helps build cells and tissues.
It promotes hair growth by repairing damage to hair follicles.
Oxidative stress happens to cells when it's unable to detoxify itself, making it weak and unhealthy. A great antioxidant like Vitamin E prevents that from happening.
A study even revealed that people with alopecia (hair loss) experienced a 34.5% hair growth after 8 months of vitamin E supplementation.
Phytosterol
These compounds are naturally found in plants that are structurally identical to cholesterols. By mimicking cholesterols, it prevents hair loss by preventing damage to epidermal keratinocyte membrane (protein cell membrane).
It has a very strong anti-inflammatory property that prevents inflamed and itchy scalp, thus preventing hair loss.
It is also a DHT-blocker. DHT is the main cause of baldness in men. Phytosterol is known to inhibit 5-alpha reductase–an enzyme responsible in converting testosterone to DHT.
Phospholipids
Phospholipids are fatty acids, which makes it part of the lipid family. Lipids main functions include fat storage and a component of the cell membrane.
Research also proved that phospholipids promote hair growth. It's believed to have a key role in the building and regeneration of epithelial cells and epidermal keratinocytes (building blocks of skin and hair).
It also places a vital role in the hair growth cycle by promoting the hair's growth factor.
Tocotrienols
This is an extremely potent factor in increasing hair count (more volume).
Vitamin E is belongs to tocotrienol family.
Like mentioned above, it serves to combat oxidative stress, thus, promoting hair growth.
Some believe that tocotrienols does not only promote hair growth, it also make your hair darker too (prevents graying due to anti aging properties).
Tocopherols
Tocopherol is another member of the vitamin E family. In fact, vitamin E's compound name is alpha-tocopherol.
Hand in hand with tocotrienols, they work great in preventing oxidative stress to promote hair's overall health.
Omega 3 fatty acids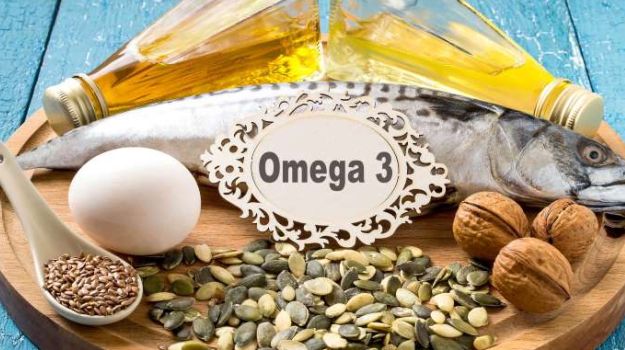 Lack of Omega 3 fatty acids are a known cause of baldness.
These fatty acids are essential in the overall health of cells.
These fatty acids keep your hair healthy and moisturized while preventing dryness, itchiness and irritation to your scalp.
It also prevents hair loss.
Omega 6 fatty acids
Omega 6, or Linoleic Acid is an essential fatty acid that is not readily available in the human body and must be ingested through food.
This works hand in hand with omega 3 fatty acids to promote cell's health.
This acid keeps your hair hydrated by regulating water loss.
It is also responsible in stimulating hair growth.
Omega 6 has anti-inflammatory properties that relieves eczema and similar skin/scalp conditions.
Omega 9 fatty acids
This is a non-essential fatty acid. Like Omega 6, it helps prevent water loss from hair.
It is said to be responsible for making the hair softer and more pliable.
It keeps hair and skin hydrated, preventing it from flaking, itching and drying.
The right proportion of these 3 omega fatty acids (3,6 and 9) has many proven benefits for skin and hair care.
Benefits of Cranberry Seed Oil for Hair and Scalp
Given all of these nutrients and vitamins found in the cranberry seed oil, it makes a very potent hair.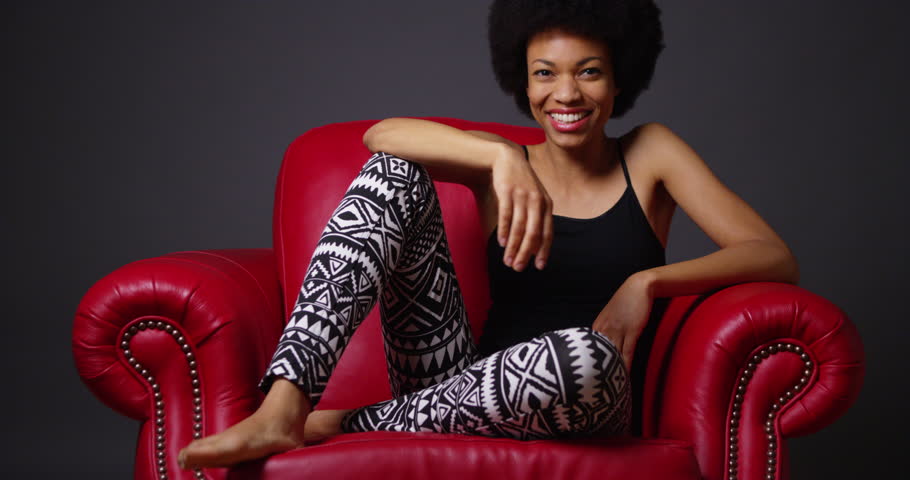 loss treatment. In addition, cranberry seed oil for hair serves as a key to your hair and skin's optimum health level. Vaccinum Macrocarpon (Cranberry) Seed Oil is very lightweight and is a non-comedogenic oil.
Below are the benefits of cranberry seed oil fatty acid profile:
Prevents hair thinning and hair loss while stimulating growth and strength of each hair strand while promoting hair count.
Anti-inflammatory properties prevents itching, drying, and other scalp/skin problems that keeps hair follicles healthy.
Natural dandruff solution, which prevents dandruff and flakes.
The perfect essential fatty acid ratio helps maintain the scalp's optimum health, preventing scalp and hair damage.
It also contain tannins, which is a main ingredient in the treatment of common scalp problems.
Cranberry is a superb emollient. It keeps your scalp and hair strands hydrated.
Assists in absorption of the nutrients; therefore, enhancing moisture retention and providing great hydration
Keeps your hair soft and manageable.
Using Cranberry Seed Oil for Hair
There are two ways you could use the cranberry seed oil.
Right after a shower when your hair's still damp, put an ample amount of the oil in your hair. Style your hair your hair as normal. You will notice your hair strands are soft, making it much easier to comb and manage. Applying it like this is best for people with curly and frizzy hair. It tames your hair making it soft and manageable all day.
At night, you can apply cranberry seed oil to your scalp and massage it gently in a circular motion for faster absorption. This is often done by people with dry scalp and those who are suffering from hair loss. Doing this 2-3 times a week is ideal.
You can opt to do these things hand in hand. It will have great results in no time.
Conclusion
Natural oil essences are considerably growing more popular nowadays. People are beginning to appreciate nature and are rejoicing in the belief that we can achieve better results in going natural.
Finally, do you have further questions about cranberry seed oil? Feel free to meet me on Facebook. I'll try my best to answer your questions.